How we've helped clients meet the challenges of Product Information Management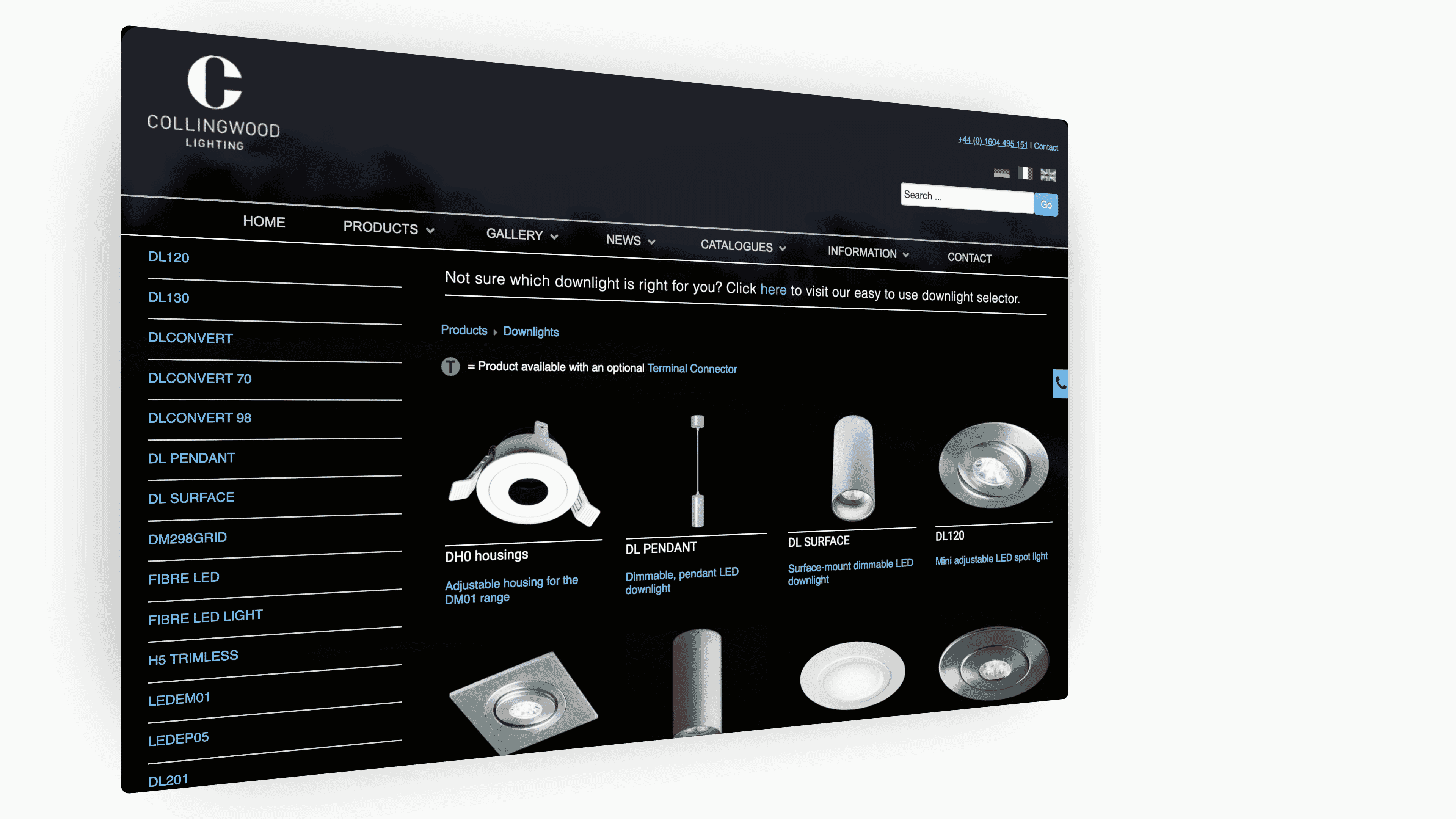 Collingwood Lighting
Collingwood Lighting are a British designer and manufacturer of high-quality, innovative LED Lighting products
Challenges
Collingwood Lighting required a complete change to how they managed product information. Wanting an online system to easily integrate with the demands of their new website and product catalogues, they also looked to integrate the demands of different departments into the same system.
Our Role
OneTime became this central system. OneTime's product management tools became the starting point for controlling their product offering and relevant data. Export routines were developed to provide data to their website and also into Adobe InDesign for the purpose of producing the latest print catalogue. The PIM system was refined to include considerations for the international offering.
Results
Collingwood Lighting now have a centralised PIM system where different departments can coordinate their data. The latest print catalogue was powered by the OneTime system, with the new website currently in development.
Read more of our client stories…