Features to help you achieve faster growth
The PIM system will be at the heart of your company.
Once fully integrated it becomes almost unnoticeable, empowering your staff to get things done seamlessly. Explore below.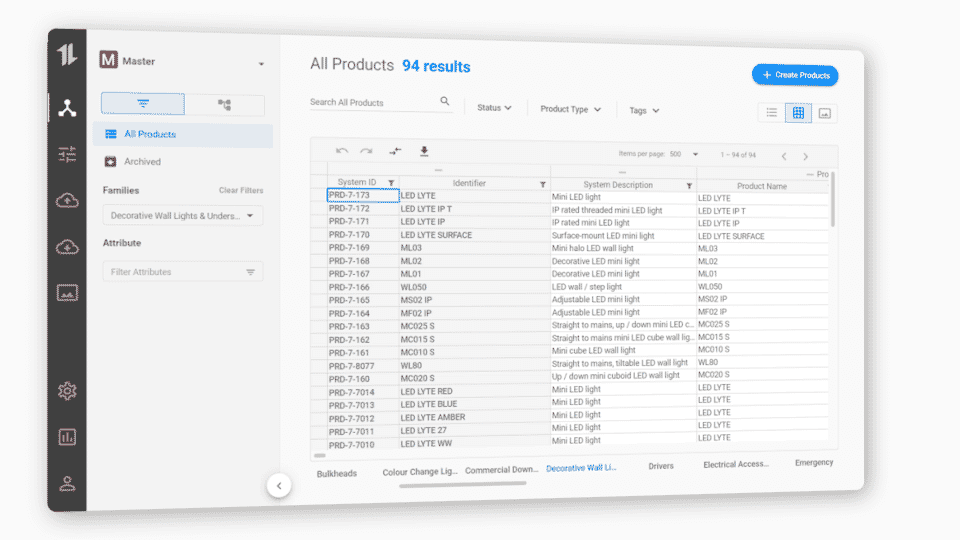 Spreadsheet View
Working with OneTimePIM is as simple as using a spreadsheet. Enjoy all the benefits of PIM software, displayed in a layout you're already familiar with. You can even copy and paste information directly to and from Excel, then sort, filter and download any data instantly. OneTimePIM offers the most detailed and expansive spreadsheet view of any PIM system on the market.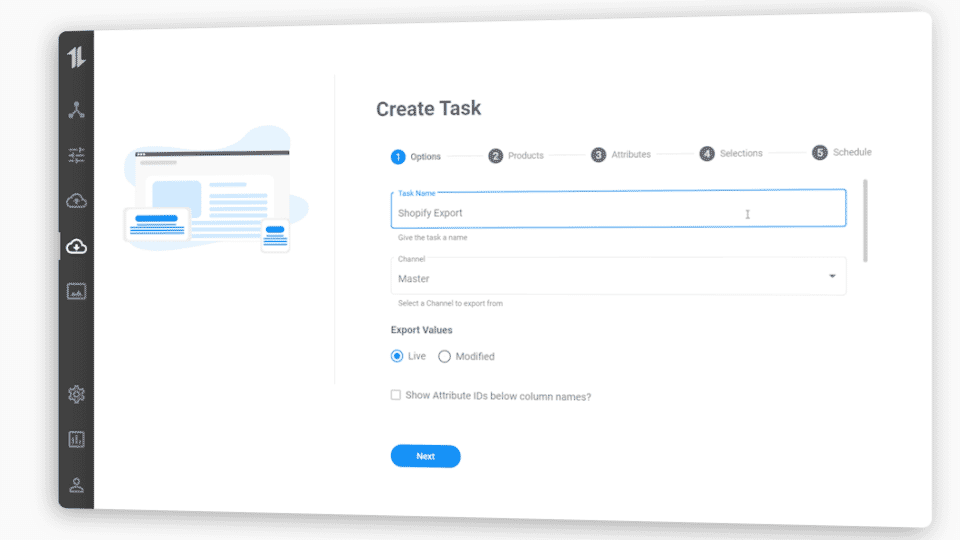 Export
Schedule automatic product information updates to all of your sales platforms and say goodbye to constantly worrying if your information has been updated. Sit comfortably knowing all your data is accurate and consistent across the various eCommerce websites and marketplaces, without lifting a finger. Our datateam will help you create custom tasks for every export and offer regular support.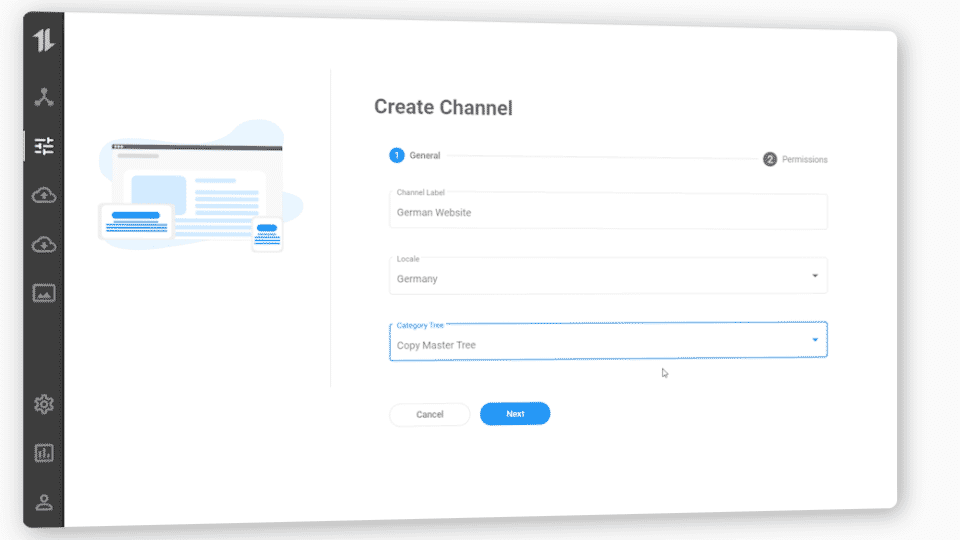 Unlimited Product Channels
Need different data for multiple marketplaces like Amazon? Shopify? Your own website? With OneTimePIM you can set-up as many product channels as you like, with the ability to customise the information on each one individually. You don't have to worry about each website having different requirements for product data as you can alter each product channel to suit the needs of that marketplace.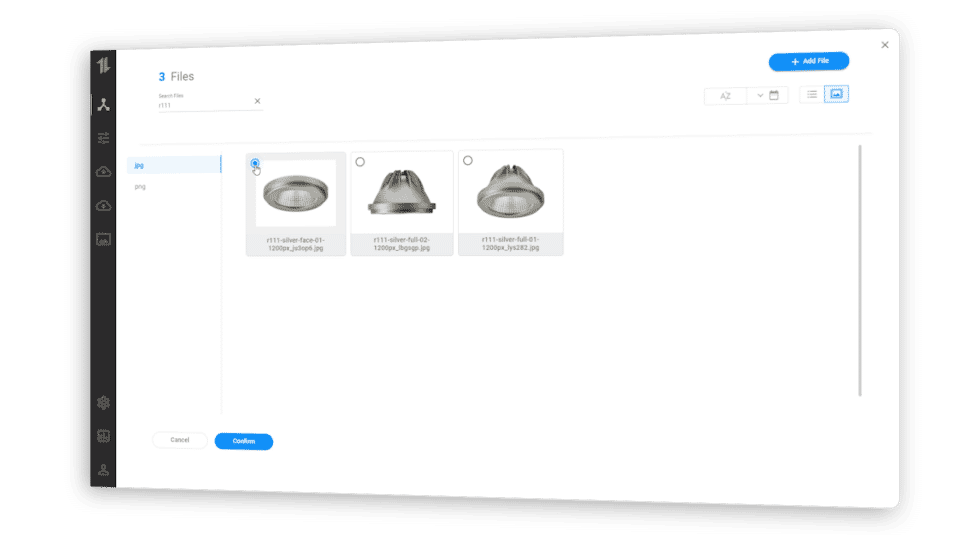 Digital Asset Management
Included as part of the OneTimePIM system, our digital asset management engine can automatically reformat, resize and optimise any images you add to suit any website or catalogue you're selling products. Simply upload images into the system and OneTimePIM will take care of the rest.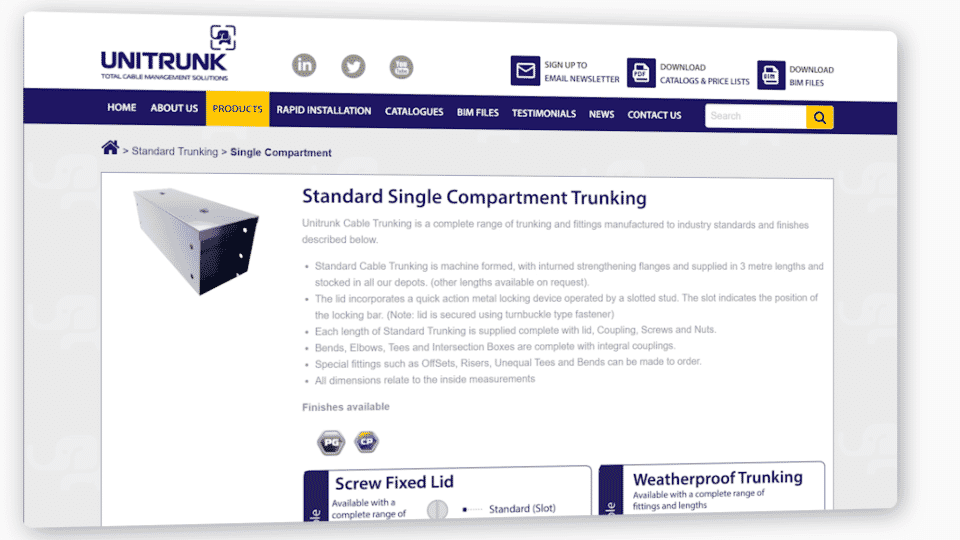 Data Feeds
Our Product Information Management system can send your product data to a wide range of locations:
eCommerce platforms
Print catalogues
Company partners
Your website
Either update these marketplaces manually, or set regular scheduled updates so that it happens without any any drain on your staff resources.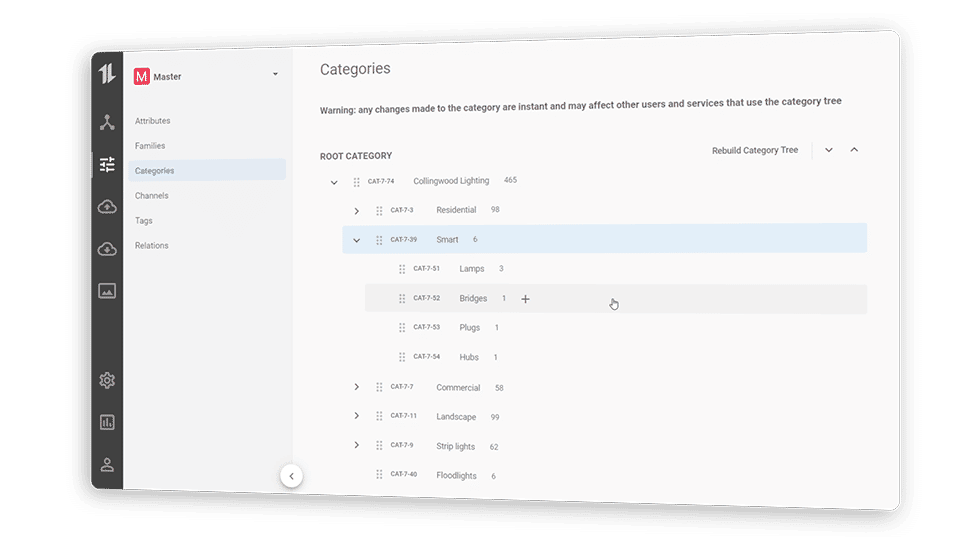 Category Management
Of course, organisation a vital part of PIM systems and our category management layout makes that easier than ever. The index tree allows you to display your products exactly as you desire. Adding more categories and changing the order could not be simpler, just drag and drop as you see fit. Then easily locate individual items by browsing your categories.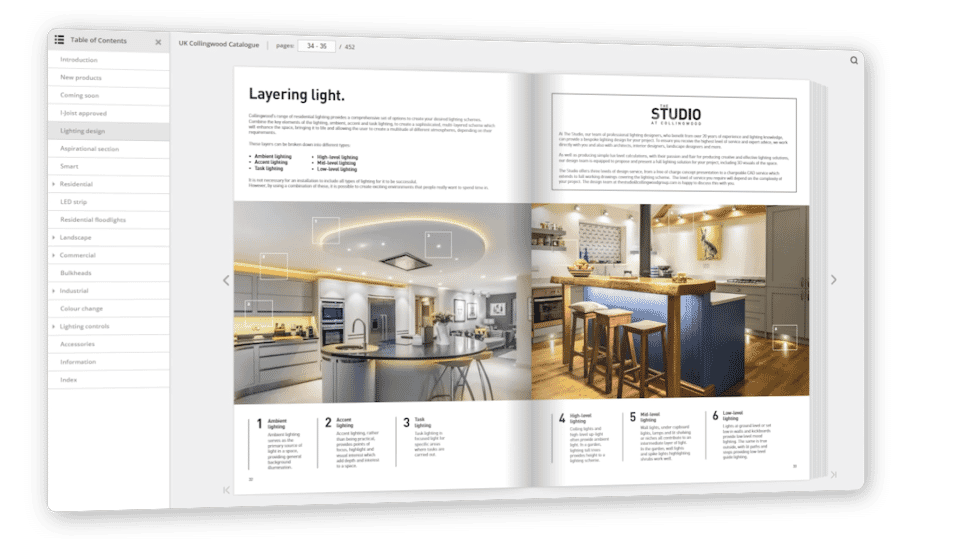 Catalogues
Speed up your print catalogue creation by effortlessly exporting your product data into them seamlessly. Create price lists and PDF's which can be sent straight into Adobe InDesign. Your designers will love it!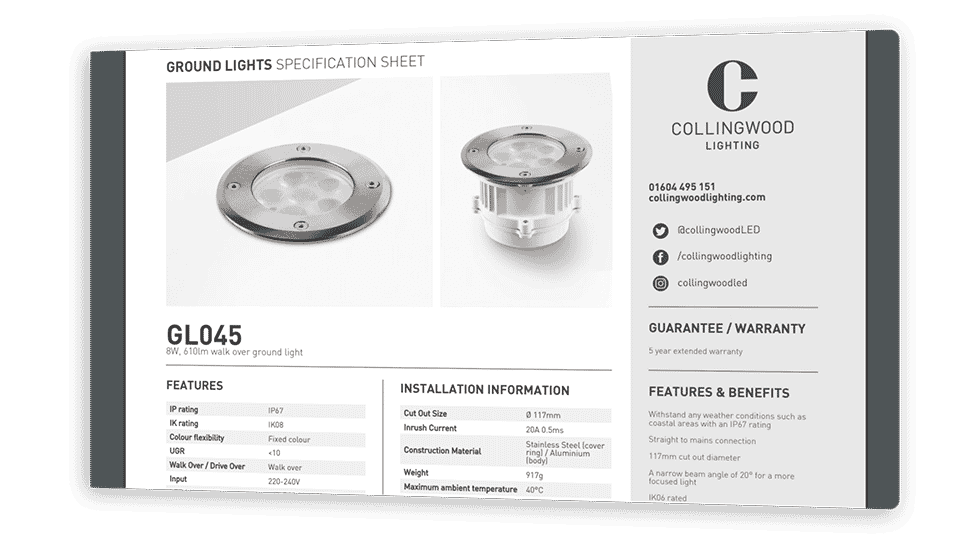 Automatic Datasheets
Datasheet creation should not be a manual process, let OneTimePIM do that for you. Our PIM system will automatically create a PDF datasheet from the product attributes. Change some product details? No problem, OneTimePIM will refresh the datasheet PDF without any manual input. Also, you're able to customise the datasheets to suit your needs.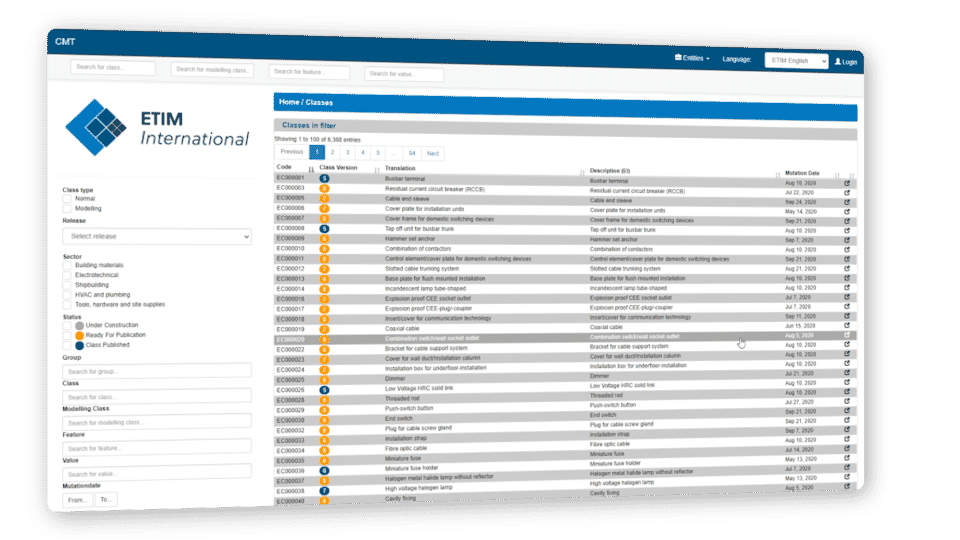 ETIM & Classifications
Keeping up with the growing list of product information classifications and standards such as ETIM can be difficult so we built them directly into OneTimePIM. The template is already there, just fill in the required details and have classifications ready to send customers at any time. You can also schedule a free ETIM consultancy meeting at any time.