How we've helped clients meet the challenges of Product Information Management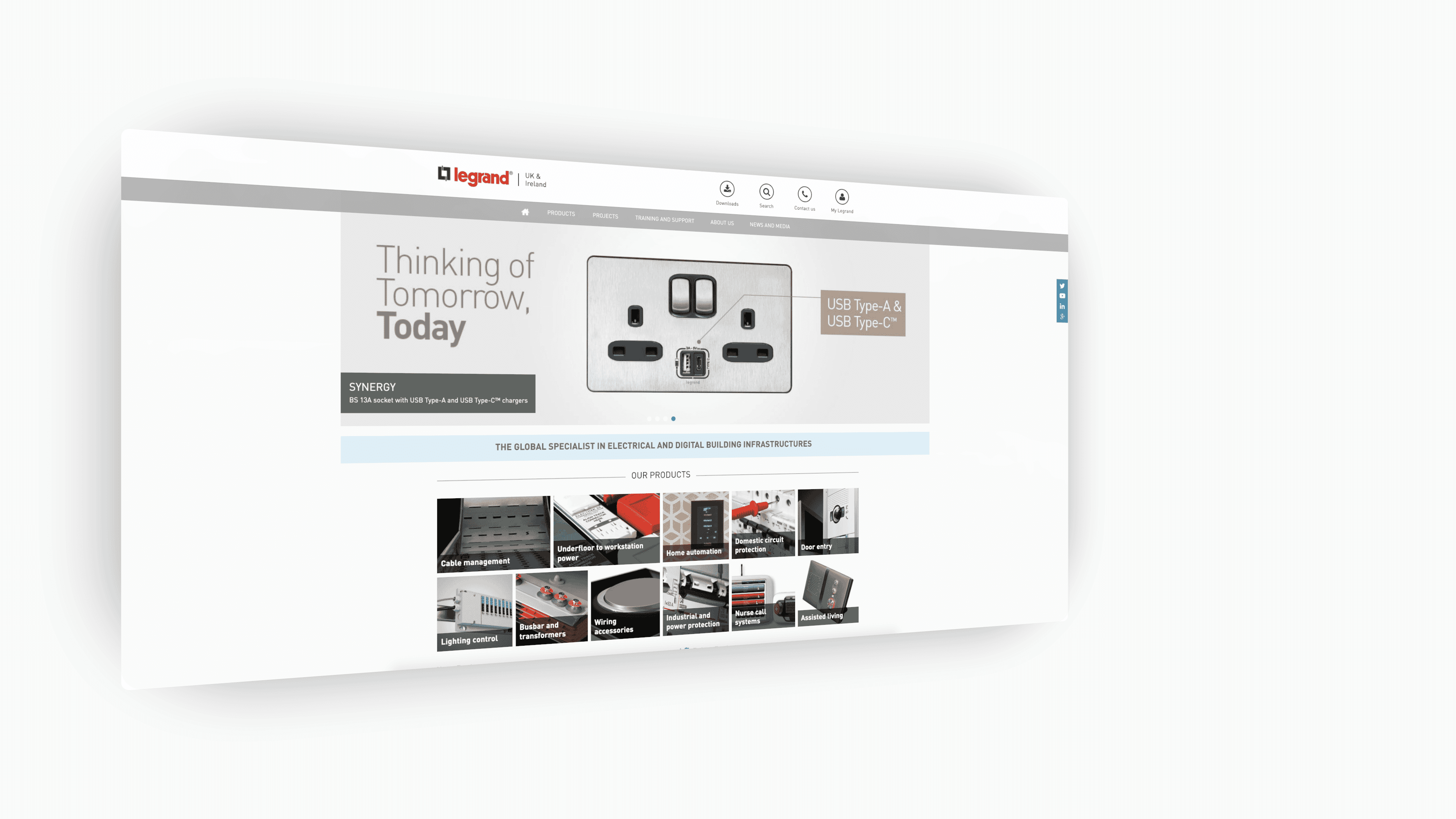 Legrand
Legrand, the global specialist in electrical and digital infrastructures, have been manufacturing within the UK since 1980. They operate in a multitude of markets including cable management, power distribution and home automation.
Challenges
Legrand needed the ability to update their website with the latest product information. With a content management system already in place, they needed any methods for updating the information to easily integrate within this system. Due to the size of their product offering and vast customer base, Legrand also faced the ongoing challenge of responding to a large number of requests for product information and digital assets.
Our Role
OneTime's product management tools were used to control product offerings across several business units. By storing product and asset information, we became a source of information to deal with challenging data requests. OneTime's varying export options opened up the opportunity to make this information accessible to both their own website, via XML imports to integrate with their CMS, as well as partner companies.
Results
Legrand are able to quickly distribute product information to their customers via multiple channels; their own website, portals such as Electrika and Voltimum, and by providing tailored information to wholesaler partners in a number of formats.
Read more of our client stories…